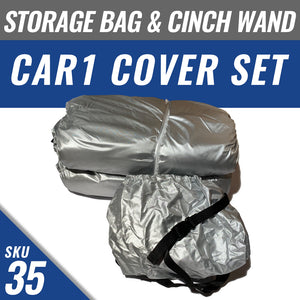 Hail Protector
CAR1 Cover + Cover Storage Bag + Installed Cinch Wand
Sale price Price $259.00 Regular price
This is Not a Complete System.  This is the CAR1 cover and cover storage bag only.  This item does not include the electronics and accessories that are included with a complete system purchase.  This version already has the cinch wand installed into the cover.  Your existing electronics and accessories are fully compatible with this cover. 
Shipment timing is the same as quoted on complete systems.  
Shipping is included in this price.